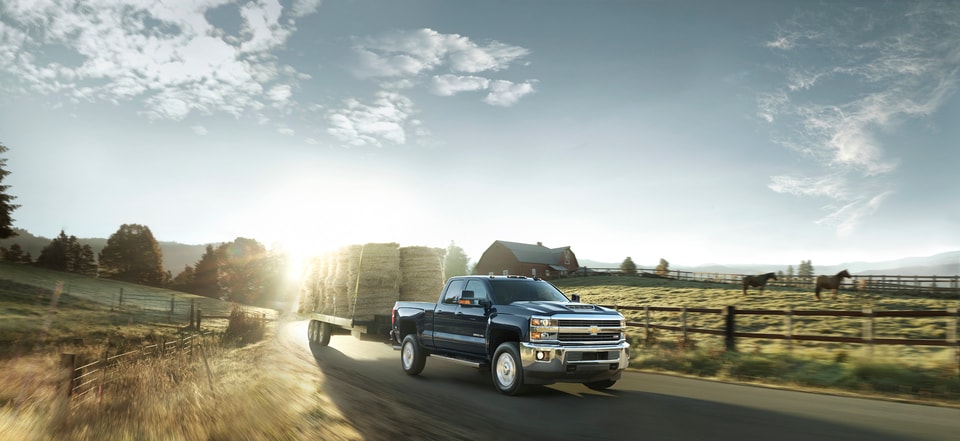 ​Need some extra brawn? You can find plenty of affordable used Chevy trucks to take on your most grueling jobs right here at Gibson Truck World in Sanford, FL. Whether you need the muscle and skill to move heavy materials and equipment for work or you want a reliable truck to carry your big toys and tow trailers, we have an extensive inventory of spectacular pre-owned Chevy models just waiting for you to put them to the test. Gear up for work, play, or a little of both behind the wheel of one of our high-quality trucks!
We carry a wide array of models to choose from so you can pick out the truck that best suits your needs. We even offer a variety of bed lengths and cab styles so you can find a used Chevy model that feels tailored to the specific kind of heavy lifting you need it for. Explore popular Chevy trucks such as the light-duty Chevrolet Silverado 1500 or challenge the might of heavy-duty models like the Chevrolet Silverado 2500HD and Chevrolet Silverado 3500HD.
Explore lifted trucks, models with luxurious leather interiors, rugged workhorses, and more when you dive into our pre-owned Chevrolet inventory at our dealership. If you have any questions about buying a Chevy truck or you want to get a closer look at our inventory, feel free to get in touch with us or swing by our dealership for a test drive. We'll gladly show Orlando, Lake Mary, Casselberry, and Winter Park, FL drivers what these Chevy trucks are made of!