Gibson Truck World is Proud to Be a Part of the Thriving Sanford Community
Sanford is more than just a great town to spend a day at--it's a thriving, warm, and vibrant community full of adventurous and driven people. And the team at Gibson Truck World is so proud to be an active member of it. Located just a few miles from Orlando, Lake Mary, Casselberry and Winter Park FL, our Ford, RAM, GMC, Chevrolet, Toyota dealership is always looking for new ways to work with, get involved with, and give back to our local community. Whether you visit our dealership location or just browse online, we're always happy to have you.
Why do Florida drivers love to visit us? It could be the exceptional deals we offer on Ford, RAM, GMC, Chevrolet and Toyota inventory--find the perfect Ford F-250, RAM 2500, GMC Sierra 1500, Chevrolet Silverado 2500HD or Toyota Avalon model within our well-stocked showroom; it could be the great selection of used cars for sale, as well as pre-owned trucks, SUVs, even luxury cars; or, it could be our friendly staff of sales advisors, who are on-hand to help you compare vehicles, explore your financing options for a Ford, RAM, GMC, Chevrolet, Toyota car lease or loan, and take advantage of great deals.
But why not all of the above? At Gibson Truck World, we take the full-service experience to a whole new level--and that goes beyond just shopping for a used vehicle. Our on-site auto service center is conveniently located near Orlando, Lake Mary, Casselberry and Winter Park FL to provide expert maintenance and car repairs for all makes and models. Whether you need a simple oil change, a quick tire rotation, a multi-point inspection, a seasonal tire change, or a professional look at your transmission, our team is here to help. Need parts or accessories for your Ford F-250, RAM 2500, GMC Sierra 1500, Chevrolet Silverado 2500HD or Toyota Avalon, or replacement parts for your current vehicle? Visit the parts department in Sanford for everything that you need to maintain, personalize, or customize.
Not sure if Gibson Truck World is the right fit for your automotive needs? Get to know us! Give us a call, contact us online, or visit us on-location to ask questions or get a quote. We look forward to working with you.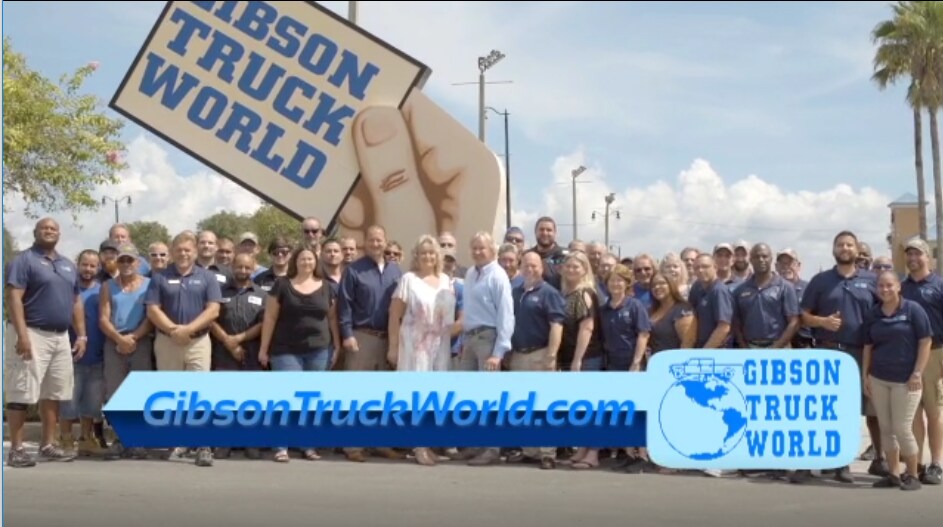 Featured Article From FIADA Independent Dealer Magazine
Yves Belanger began his career in the car business in Canada, then became a registered importer 20 years ago, selling to US franchise dealers. As the rules became more and more complicated, and the border harder to work with, he moved to Florida and began a wholesaling business off of Colonial Drive in Orlando. After six months he moved his business to a warehouse in nearby Longwood and added a small retail lot where he discovered that the area was hungry for trucks, particularly those with diesel motors and four wheel drive. With a few ads placed in the Truck Trader magazine, he began selling 30 trucks a month from the warehouse and began catering to this niche market.

Now 20 years later, at his 14-acre, $7 million dollar facility off of 17-92 in beautiful Sanford, Florida, Belanger and Gibson Truck World are averaging over 150 sales a month and are blowing their so-called competition out of the water.

He has widened the gap so much that one of his neighboring dealers recently dubbed him
"THE KING OF TRUCKS."

Our dealership and world class service department is located in at 3455 South 17-92 Sanford, FL 32773 (407-321-0660).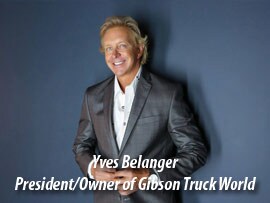 Gibson Truck World is OFTEN imitated but NEVER duplicated; we are the King Of Trucks!